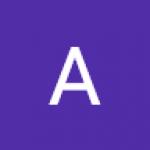 Aug 20, 2021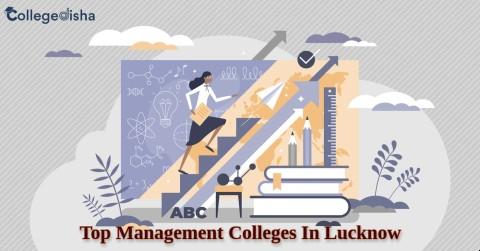 BBA Colleges in Lucknow:
BBA, also known as Bachelor in Business Administration is the stepping stone for students who wish to gain strong foundational skills and base knowledge in terms of business and its aspects. The courses designed by the BBA Colleges in Lucknow are focused on creating future leaders who inspire other people.
The BBA Colleges in Lucknow offer updated and developed course curriculum to its students to equip them with the basic knowledge of Accounting, Human resources, Management, Public Relations, Business Law, Business English, Economics, Statistics, Probability, Marketing, etc. It equips students with the necessary expertise and confidence to make leaders out of students. The course is taught engagingly through practicals and seminars held by respectable alumni, celebrities and politicians, etc who guide students through examples from their own experiences.
Apart from these theoretical concepts, BBA Colleges in Lucknow also equip students with practical skills such as communication skills, etiquette, selling, negotiating, soft skills, consulting, problem-solving skills are also taught to students.
Eligibility: Candidates must have passed their 10+2 Board exams with an aggregate of 50% marks in any stream. Some colleges require students to pass an entrance exam which can be either State level or National level.
What students learn: BBA Colleges in Lucknow have a rigorous curriculum for the students so that they can be prepared in whatever field they choose. Students are taught the key foundational base skills as well as advanced concepts related to the field of Business and Management. Students learn Business law, Sociology, Consumer behavior, Project Management, Corporate Strategic Management, Human Resource Management, Business Analytics, Financial Management, Financial Modelling, etc.
MBA Colleges in Lucknow:
MBA or Master in Business Administration is a widely popular course among students due to its versatility and wide acceptance. Any student, belonging to any stream, with or without maths can pursue this course. An MBA provides solid foundational key skills and knowledge expertise to students who wish to improve in their career or professional life.
Students can opt to study in any MBA College in Lucknow by applying for a variety of fields within a variety of specialization options, such as an MBA in Finance, MBA Economics, MBA Human resources, etc.
Apart from this, MBA Colleges in Lucknow offer a variety of options to their students such as Part-time MBA, Full-time MBA, Executive MBA, etc.
Also, most MBA Colleges in Lucknow offer a one-year MBA program for students who do not wish to take a break from their work. MBA Course is designed and developed in such a way that students get to learn 'core' topics which are basic foundational subjects and are also given a choice between electives, which can be understood as specializing subjects. This ensures development in the all-around knowledge base of the student.
Eligibility: Interested Candidates must have passed their Bachelor's with an aggregate of 50% marks in any field or stream. They also need to pass an entrance exam to be eligible to apply to MBA Colleges in Lucknow. Some colleges also require candidates to have a minimum amount of work experience, whether as internships, project assistants, etc.
What students learn: Students are given an overview of the various subject areas related to business aspects such as the management and control within an organization, the global impact, society and culture within which organizations function, leadership, and soft skills development, etc.
PGDM Colleges in Lucknow:
PGDM or Post Graduate Diploma in Management is the same as an MBA, except that it is a diploma-level course while MBA is a traditional degree course. The values and recognition of both degrees are the same.
The fee structure, subject area, method of teaching, admission process, eligibility criteria is roughly the same for both courses.
The PGDM Colleges in Lucknow offer a wide variety of placement programs, internship opportunities, and volunteering chances for students interested in hands-on experience and practical training.
PGDM Colleges in Lucknow offer PGDM diplomas since they are not affiliated with any board and hence are not allowed to issue degrees. IIMs, XLRI, etc, and many colleges in Lucknow offer diplomas to their students.
The PGDM curriculum is designed in such a way that the practical expertise of the students is stressed rather than theoretical concepts. The theory part is also taught in a way that makes it engaging and fun for students to understand and learn.
Eligibility: Candidates are required to possess a Bachelor's degree in any stream, with an aggregate of 50% marks, to be eligible for admission into the PGDM course. Some PGDM Colleges in Allahabad also require students to undergo an entrance exam, a round of personal interviews,s and a counseling session.
What students learn: Students enrolled in PGDM Colleges in Lucknow undergo training and gain expertise in fields related to Marketing Management, Human Resources Management, Basics of Mathematics and Statistics, Financial Accounting, Business English, Business Economics, Information Systems, etc.
Also read about:
Promote your Brand Efficiently with these Stunning Custom Boxes with Logo
Exactly how to Become an Information Engineer on Microsoft Azure
10 Romantic Things To Do On Your Europe honeymoon