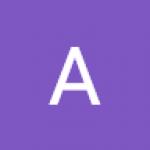 Apr 30, 2021

Whenever we think of our country there are two or three things that make our life. One of them is the social connection that is so typical of our subcontinent that it has all the ingredients to make it a way of life for all. India is a country with many NGOs which help us to have an impact on those who are waiting for us to help them. The development of NGOs has increased due to this very rising need and Project Colors also aims to produce an impact that would not only be beneficial but would also be developmental. Education is the key to success and with the help of social setups this area of requirement for those who do not have access, is surely on the path to progress.
How Can NGOs help
Education NGO can enable the minds that wish to do something different to think better. It is with this intention in mind, that the NGOs work towards attaining a better result. We aim to cater to children across the country with the help of strong volunteers who are ever ready to work with us. We also aim at ensuring that the dreams of these young minds come true. These have nots are in the never-ending cycle of being poor due to which they are less empowered. Thus NGOs can help in achieving this lost empowerment.
Our Impact
This then brings to the kind of impact we could have on the arena of educational development. With an impressive build-up of enrolment in Universities, receipt of scholarships, financing living costs, funding tuition costs, we can begin the bond together of making a difference in the lives of so many. People's movement is the need of the hour and the reason why children could get quality education. There are so many who go to low-income schools yet have the capacity to perform the best. We ensure that we can reach out to all those who require help and support and this is possible only through you.
Educating Young Minds
There are so many who believe that holistic development is the main thing that could catapult people towards each other. We seek to help people through you, you seek to help people with our help, and the people who need help look up to us. This holistic approach keeps the community rolling towards a progressive development that gradually becomes a way of life. There are cases of various alumni leaders taking over the baton of aiding those who are in need and it is these instances that keep our fire of educating young minds burning.
How We Bring About a Change
With so much interchange of energy going on, obviously shaping the lives of the children in need is getting more and more interactive. There is a slow revolution taking place that has enabled a constant cycle of progress. There is a subtle dynamism attached which has ensured that change is continuous. Take the case of a city like Mumbai. The slums have grown but the progressive thinking also has equally grown. Every child is wanting to go to school. We have to provide them with a window to learn. We address various issues and have managed to bring about a change in child rights, training, dropout rates, and improvement in learning levels.
The Programs for education
The programs are such that the focus is on the overall development of children and their minds. There are programs to educate young minds and develop them towards a better life. There are schools that are aided to give the children a life free of hunger, free of poverty, and where the children feel free. There are midday meal programs that mainly deal with providing nutrition first to the children so that they have healthy minds towards a healthier life.
Excellence Towards Development
Educated minds are educated, souls. Development towards the right kind of collaboration is what makes things easier for the younger minds. Project Colors aims at bridging the gap between those who are in need and those who wish to give. This is the main reason all our endeavors have had the potential to create an impact. We strive to achieve excellence through progressive development through education and through educating young minds. We build strong teams that aim at performing well. We help to develop educators and also encourage teachers to develop the students towards academic growth. By helping students attend school regularly and by ensuring parent participation, there is a lot of enhancement of knowledge that takes place and that ensures that everything is possible if our minds are set on it.
Also read about:
THESE PEARL JEWELRY TO ENHANCE YOUR TEMPERAMENT
Ultimate guide to Plenum Cables Types and Specifications
3 Tips for Choosing the Right Wholesale Baby Clothes Size