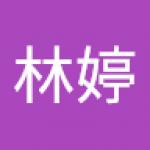 Apr 30, 2021

In a woman's life, if she wants to have the first real jewelry, then recommended that you choose pearls. Pearl jewelry is gentler than diamond jewelry and lower-key than gold jewelry. It unintentionally exudes elegance and nobility, which can show the unique charm of women. If you don't have pearl jewelry in your jewelry box, you may wish to take a look at the following pearl wholesale jewelry, which is carefully selected for you. They are not only beautifully crafted but also cost-effective, I hope you will like them.
Pearl Heart Pendant Gold Long Necklace
One half of the first layer of this necklace is a thin gold chain, the other half is a pink bead chain with a large shiny white pearl in the middle. The second layer is cross-spliced with pearls of the same size and small golden beads. A hollow pendant with a circle is hung underneath, and a heart pattern is engraved in the pendant. How unique and beautiful this design is, you are the most pretty one in the crowd when you wear it!
Tip: Pearl necklaces of this length are very suitable for matching v-neck or high-necked clothes, and also suitable for ladies with short necks. Petite ladies wearing this kind of necklace can create a sense of hierarchy and have a visual stretching effect.
When doing matching, you can choose a green v-neck top, wear a pair of retro jeans underneath and tuck the top half inside the pants, and finally wear this necklace. This way your whole matching will look perfect. This matching is also very suitable for daily commuting or gatherings with friends.
Multi-layered Pearl Pendant Short Necklace
This necklace consists of three layers entwined together. Each layer is made up of small white pearls of the same size and material. A large gourd-shaped pearl pendant hangs below. Although the design of this necklace will be a bit simpler than the above one, it has a more gorgeous feeling than it. Wearing this necklace will instantly give you a noble queen temperament.
Tip: The short pearl necklace entwined by a three-layer chain has Victorian luxury and is very suitable for pairing with off-shoulder or low-cut evening dresses. And if this necklace fits closely to your neck, it can well modify the lines of your neck and make the neck look more slender.
When you are going to a grand banquet, wearing a black low-cut one-piece long skirt may seem unremarkable. But when you pair it with this pearl necklace, you will instantly become the focus of attention of others.
PEARL ROUND PURPLE STUD EARRINGS
This pair of round earrings are made of metal, and the outer ring is inlaid with some light purple small squares, purple round small crystals, and pearls. The inner circle is a circle of pearls with a purple crystal inside. The color of the inner ring and the outer ring is very uniform. Put on this pearl earring, you will become fashionable.
Tip: It turns out that when purple and pearls are paired together, they can be so harmonious and beautiful. So no matter what clothes match it, they can play a good embellishment role. In addition, large round pearl earrings can well modify your face shape and make your face look small and exquisite.
Wear a white top, match a purple skirt underneath, and put on these pearl earrings. In this way, the color of the clothing will echo the color of the earrings. This will make you look younger and more fashionable. Receiving a lot of lookback rates when helping you go to the streets.
Hollow Butterfly Pearl Gold Bracelet
The head of the gold bracelet is a hollow crystal butterfly shape, and the tail is decorated with a large white pearl. This design is very clever, if there is no big butterfly or no pearls for decoration, this bracelet will look very simple. Wearing this bracelet, you will be a tender woman.
Tip: The gold bracelet made of butterflies and pearls is eye-catching. No matter what clothes it matches with, it will look advanced. Such a pearl bracelet can make the skin of your hand look fairer and more beautiful while modifying the lines of your hand.
Generally speaking, you need to wear formal clothes when you work, but when you think it looks too simple to wear a white shirt, you can put on this pearl bracelet on your wrist, which will bring you a lot of fashion sense.
From the gorgeous dance party to the daily street, if you are still worried about what jewelry to choose, then choose pearl jewelry will be a good choice. If you like the pearl jewelry recommended for you above, it will be my honor. At the same time, our online shopping store provides you with high-quality pearl wholesale jewelry, and there are also many different types of jewelry to meet your different needs. Welcome to click to browse and purchase!
Also read about:
Ultimate guide to Plenum Cables Types and Specifications
3 Tips for Choosing the Right Wholesale Baby Clothes Size
How to make Sugar Wax Step Step